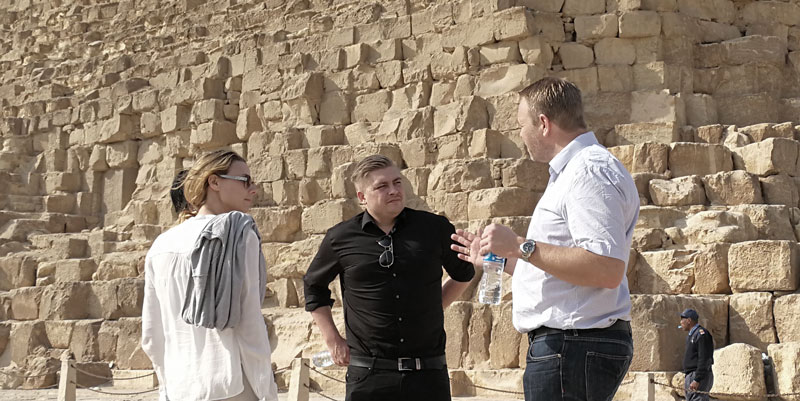 Feb – Inspirationstur
Join CrossWorkers on an inspiration trip to Cairo
Do you know Cairo and have you heard about the city as an outsourcing location? Do you want to experience and see for yourself why Cairo was chosen as the best outsourcing location of 2016? Let us show you how your own dedicated development team could look.
Join us on an inspiration trip to Cairo, see for yourself how our setup looks, meet our employees and get inspiration for new cooperation options.
We have planned a short visit to Cairo for potential and new customers.
Saturday, February 2, 2019 
15.45 Departure with EgyptAir to Cairo
20.10 Arrival in Cairo
21.00 Arrival at Hotel Marriott Mirage, Cairo
22.00 Light supper at the hotel
**********************************************************************
Sunday, February 3, 2019
09.00 Presentation and tour around the office
10.00 Presentation of CrossWorkers as a concept
11.00 Introduction of leading members of staff and presentation of the CrossWorkers recruitment procedure
11.30 Questions and Answers with relevant employees
12.00 Luncheon in New Cairo
14.00 Tour around Cairo – The Pyramids, downtown and the souk
19.00 Boat trip in a felucca on the Nile
20.00 Dinner
**********************************************************************
Monday, February 4, 2019
10.00 Departure with EgyptAir to Copenhagen
13.45 Arrival in Copenhagen
Total price for this trip is EUR 450,- per person (flight will be out of Copenhagen or Zurich)
(Account for the first person per company – additional fee for additional participants)